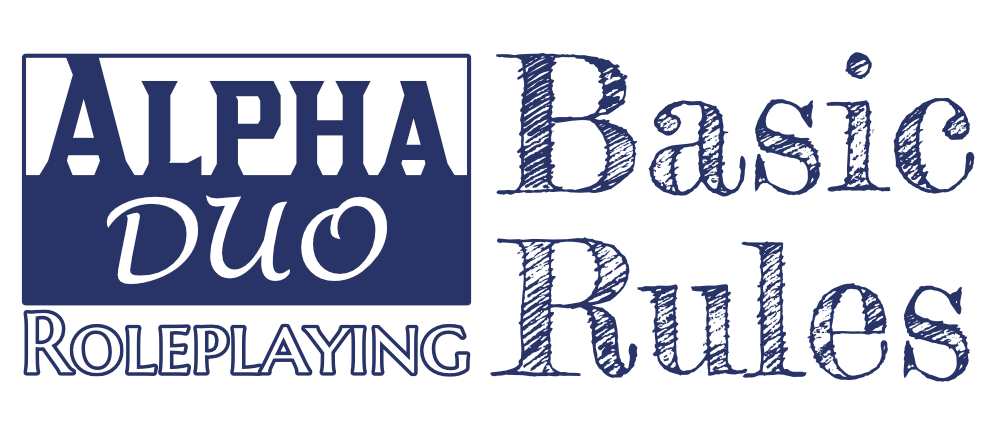 Alpha Duo Roleplaying: Basic Rules
Alpha Duo Roleplaying: Basic Rules is a short, no-frills reference document for the Alpha Duo game engine. Port it into your own tabletop sessions, or even modify it to publish games of your own!
What It Is:
Alpha Duo is a tabletop roleplaying engine. It provides a flexible, elegant rules structure for representing characters' capabilities and resolving their endeavors, but without committing to a specific genre, like fantasy or sci-fi. This does mean that playing it as-is will require you to fill some gaps with your imagination, but it also means that you won't have to "un-build" anything to switch genres—it's already just a foundation.
Who It's For:
Alpha Duo Roleplaying: Basic Rules might be for you if you:
Want a quick-and-easy foundation for your roleplaying without lots of fiddly bits
Like another game's themes and peripherals but want to splice in a smoother foundation
Want to publish a game of your own and would rather start with an existing foundation than re-invent the wheel
Want to see a game using this engine?
Check out Next Horizon, a game of low-stakes fantasy adventuring, HERE.
Current Version:
Version 1.1 released on 01/16/2021. Updates:
Replaced character advancement with a new system
Replaced the license with CC BY 4.0
Download
Click download now to get access to the following files:
Alpha Duo Basic Rules version 1-1.pdf
2 MB
Comments
Log in with itch.io to leave a comment.
The character sheet download is just the legal information.
Well that's embarrassing. Should be fixed now!